I just returned from a fantastic visit to the Riviera Maya. Otherwise known as the Mexican Riviera, this beautiful stretch of Caribbean coastline is conveniently located 45 minutes south of the Cancun airport. The area is a hot bed of upscale, all-inclusive resorts and several luxury, boutique properties popular with honeymooners and families alike.
My first stop was Occidental's luxury property, Royal Hideaway. It's the world's first adults-only, all-inclusive resort to earn the prestigious AAA 5-Diamond Award. The concept of a luxury, all-inclusive property with gourmet food intrigued me, which is the main reason why I selected to stay at the resort.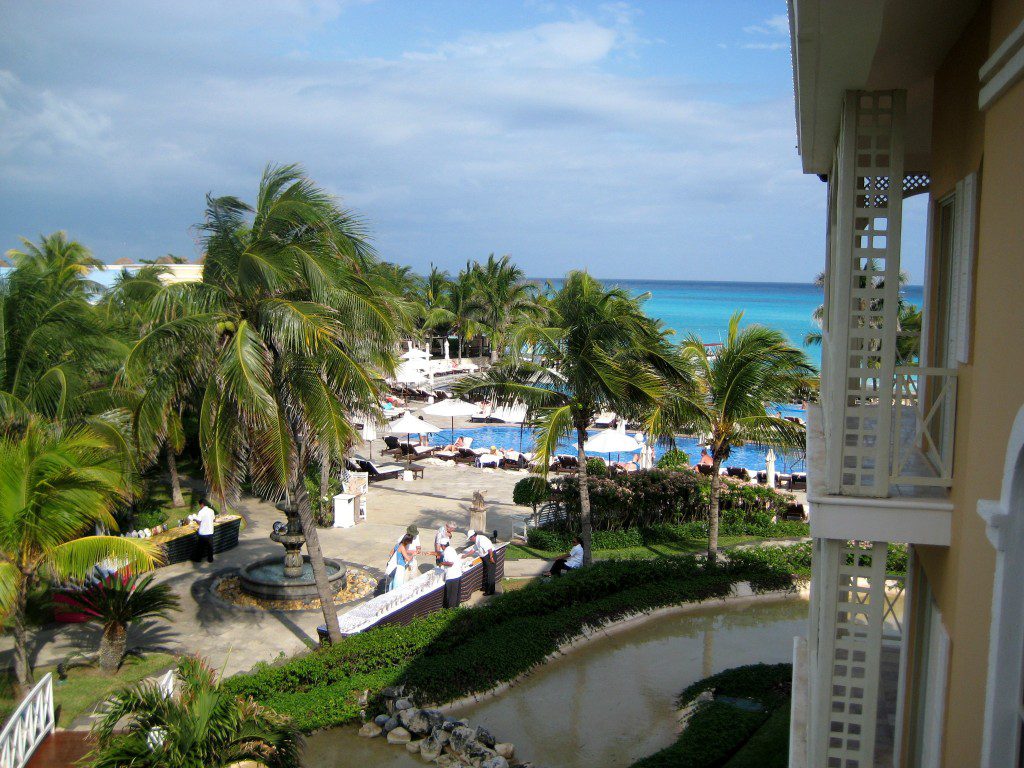 Upon arrival, my husband and I entered the elegant lobby and were greeted with cool, fresh scented hand towels and bubbling glasses of champagne. After receiving a helpful overview of the resort and its amenities, we were escorted to our oceanview room. I found the rooms to be on the small side but very sophisticated and well-appointed. I recommend requesting a room in one of the buildings closest to the beach, as Royal Hideaway has a stunning, beach-front pool area where we spent most of our time.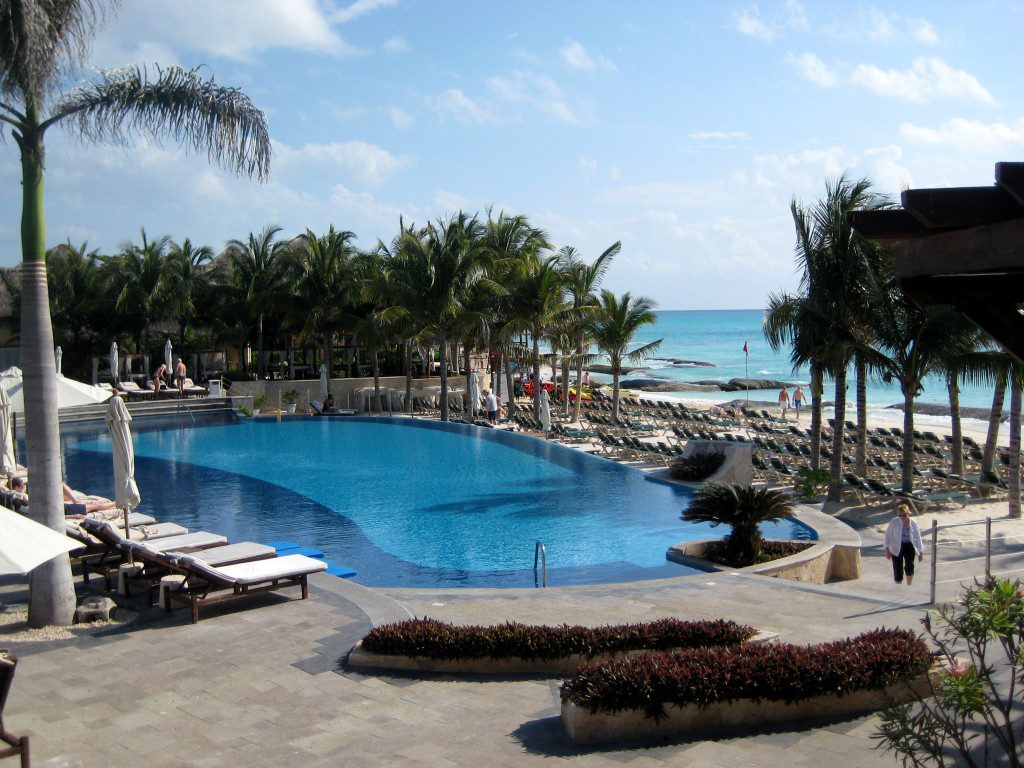 Visitors should be aware that the town of Playacar where Royal Hideaway is located has suffered significant beach erosion as a result of hurricanes. At the moment, there is very little beach and many sandbags scattered along the surf. I was informed prior to arrival and therefore wasn't surprised by the appearance of the beach. The Mexican government is apparently working on a plan to fix the problem long-term, which is good news for Royal Hideaway and its neighbors along that stretch of beach. In the meantime, however, Royal Hideaway's chic infinity pools (yes, there are two of them!), attentive poolside staff, beachfront restaurant, and lively atmosphere more than made up for the lack of sand.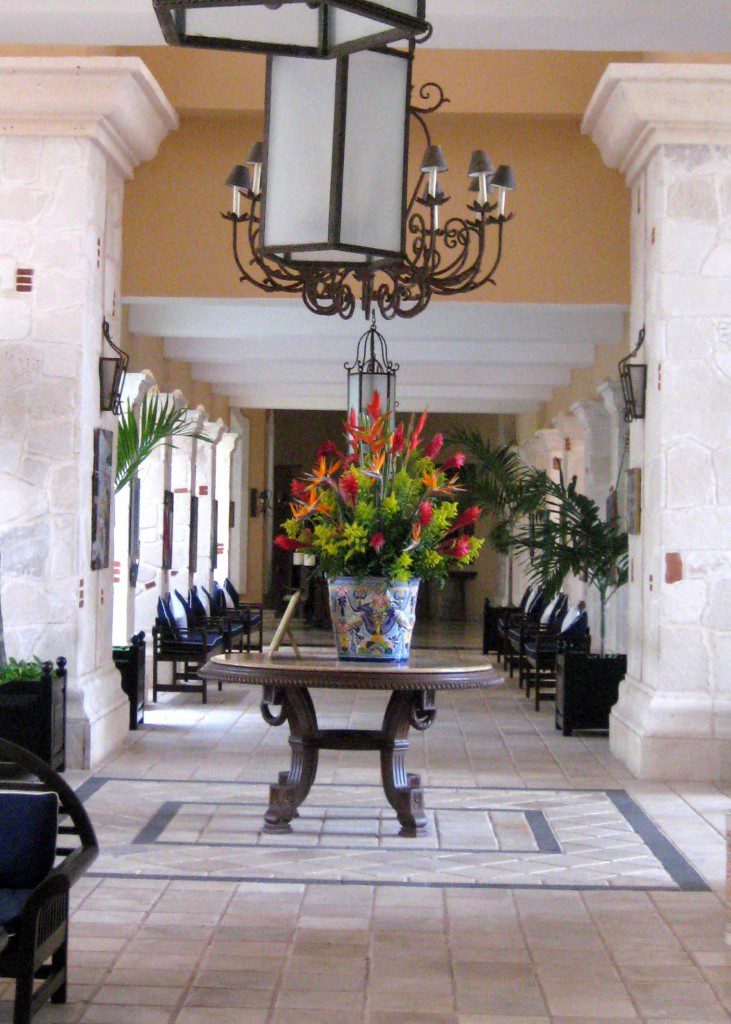 The promise of gourmet food coupled with a large emphasis on service proved to be true. Royal Hideaway delivered superb dining night after night. My personal favorite spots were the signature restaurant, Las Ventanas and Japanese inspired, Azia. Additionally, I thoroughly enjoyed lunch at The Deck, a casual bar and grill located right on the ocean.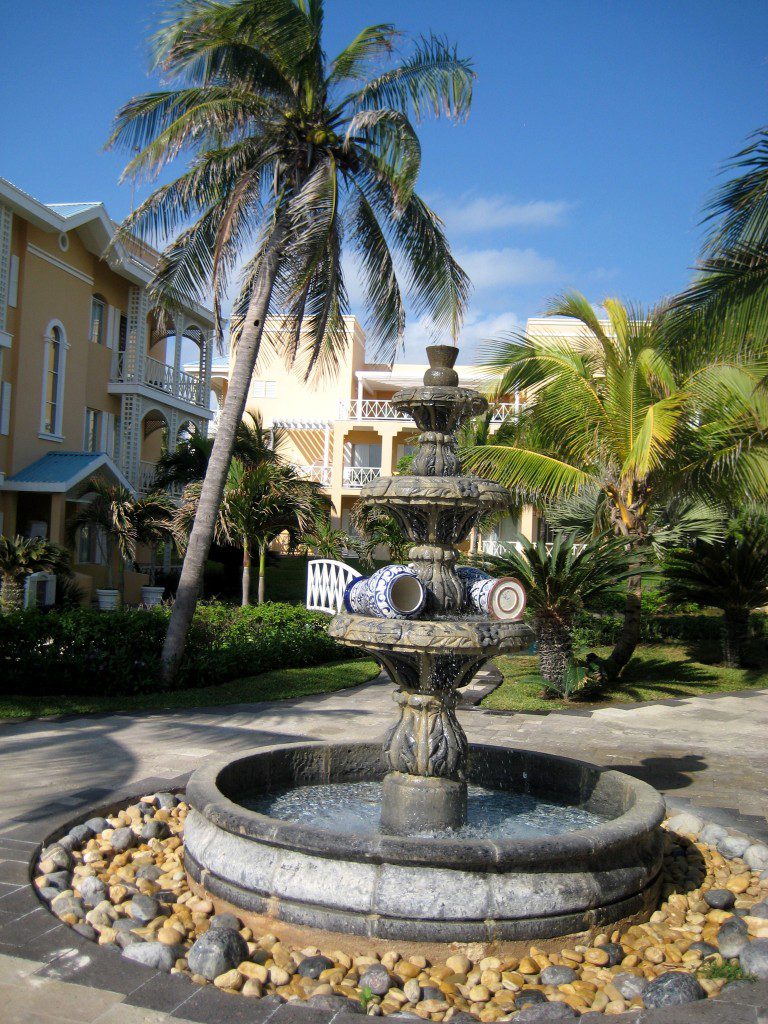 Royal Hideaway's attention to detail and emphasis on customer service was apparent throughout our stay. I was especially impressed by the personal concierge assigned to each building on property. Ricardo greeted us by name each day, wanting to know what he could do to be of assistance. The staff at the pool was eager to bring us drinks whenever we wanted, our room was always cleaned in a timely manner, and the waiters at all of the restaurants were knowledgable and friendly. Additionally, the grounds were quite beautiful and well-maintained. So if you're looking for an all-inclusive property that truly delivers on luxury, Royal Hideaway is the ideal choice for you!
My next stop: Rosewood Mayakoba, which is spectacular in every way. For travelers who've experienced Rosewood's other Caribbean properties (Caneel Bay, Little Dix Bay, Jumby Bay), you will not be disappointed! I would describe Rosewood Mayakoba as a "wow" property – one of those spots you can't stop talking about when you return home. Everything exceeded my expectations: the architecture, service, rooms, grounds, dining, and pool/beach services were among the best I've experienced anywhere.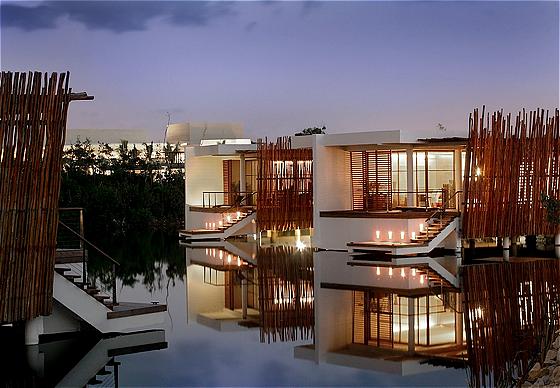 Rosewood Mayakoba is situated along a mile-long stretch of beautiful beach, but it's honestly not the beach that makes the resort so special. I found the 20 acres of clear lagoons bordered by mangrove jungle to be unique, serene and beautiful. The resort's architecture is a contemporary-Mexican style, specially designed to blend in with the natural coastal environment. My husband and I opted to stay in the lead-in Lagoon Suite category, and we were more than surprised by its size, luxuriousness and views of the lagoon and surrounding mangroves. The ride to our suite via an elegant private boat was just the beginning. Upon arrival , we quickly discovered that our large suite featured a vast lagoon-side terrace with inviting plunge pool, rooftop sundeck and a bathroom not to be forgotten. In addition to a lovely, outdoor garden shower, it came fully equipped with an enormous circular tub which was transformed into a fantasy of bubbles and flower petals each evening by our personal butler.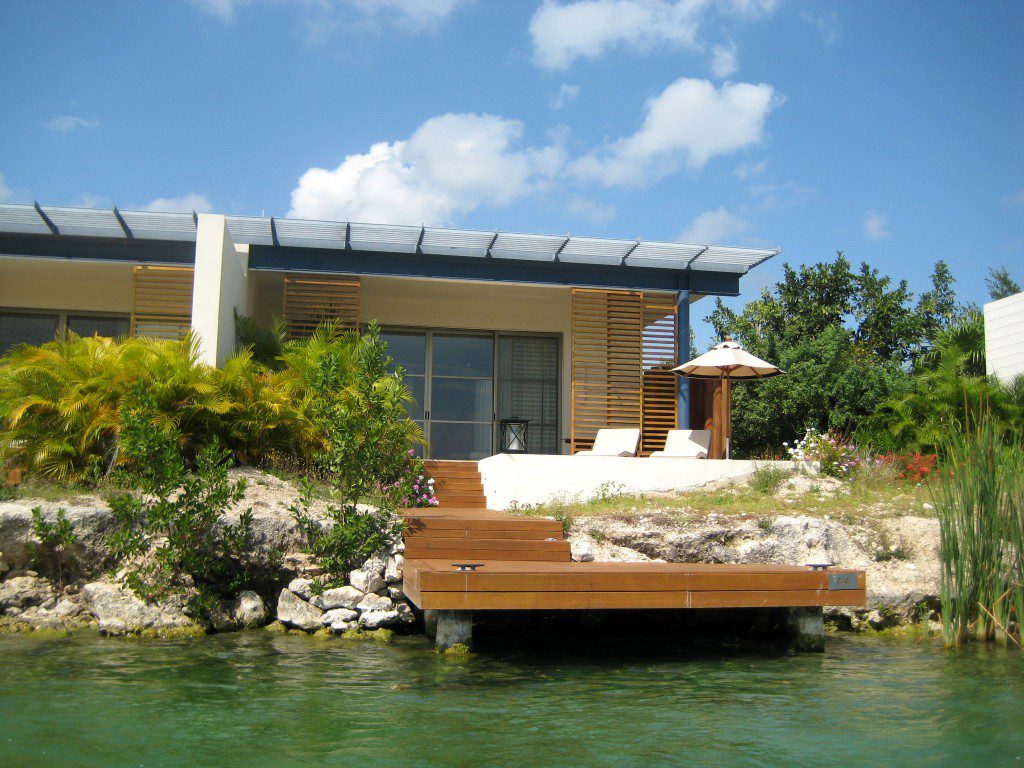 Golf carts driven by plentiful staff members circle the property on a regular basis, so guests have no trouble finding a ride to their desired destination when they need one. However, the grounds were so pretty that my husband and I often opted to travel by foot. It was a pleasant walk or ride to the beach area, complete with a "hopping" beach bar/restaurant, infinity pool and fully equipped children's facility. Back towards the main lobby was an equally appealing atmosphere. I particularly enjoyed the serenity of the pool, which is overlooked by the main dining area. Additionally, Azul is not to be missed. It's a chic raw bar and "tequila library" which serves excellent ceviche and cocktails, as well as a vast selection of Mexican tequilas.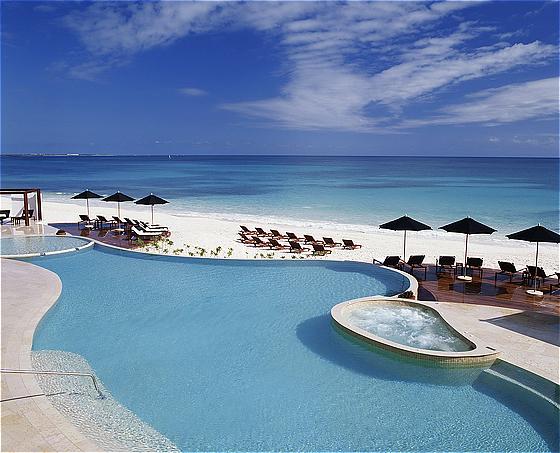 For spa lovers, Sense, a Rosewood Spa, is sure to please. The 17,000 square foot facility is blissfully located on a separate "island" within the hotel's grounds. Guests enjoy a wide array of complimentary amenities when they book a spa treatment, including access to a heated pool, juice bar, sauna, steam room, Jacuzzi, cold plunge pool and relaxation areas. A fully equipped gym is also available for all guests to utilize, should they be able to drag themselves away from their suite or the beach to burn a few calories.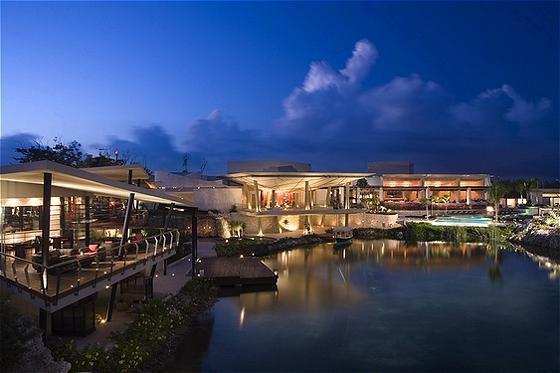 From rooms to service to dining to scenery, Rosewood Mayakoba is a step above the rest. Equally unique is the fact that the resort is a great choice not only for couples seeking a romantic getaway, but also for families. Families of all shapes and size will find themselves very much at home due to the spacious accommodations, attentive staff and impressive children's programs.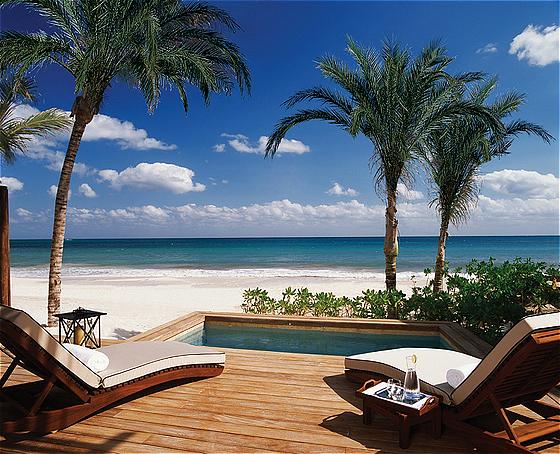 For guests fortunate enough to experience it, Rosewood Mayakoba will call you back again and again. I am already counting down until my next visit….